core values worksheet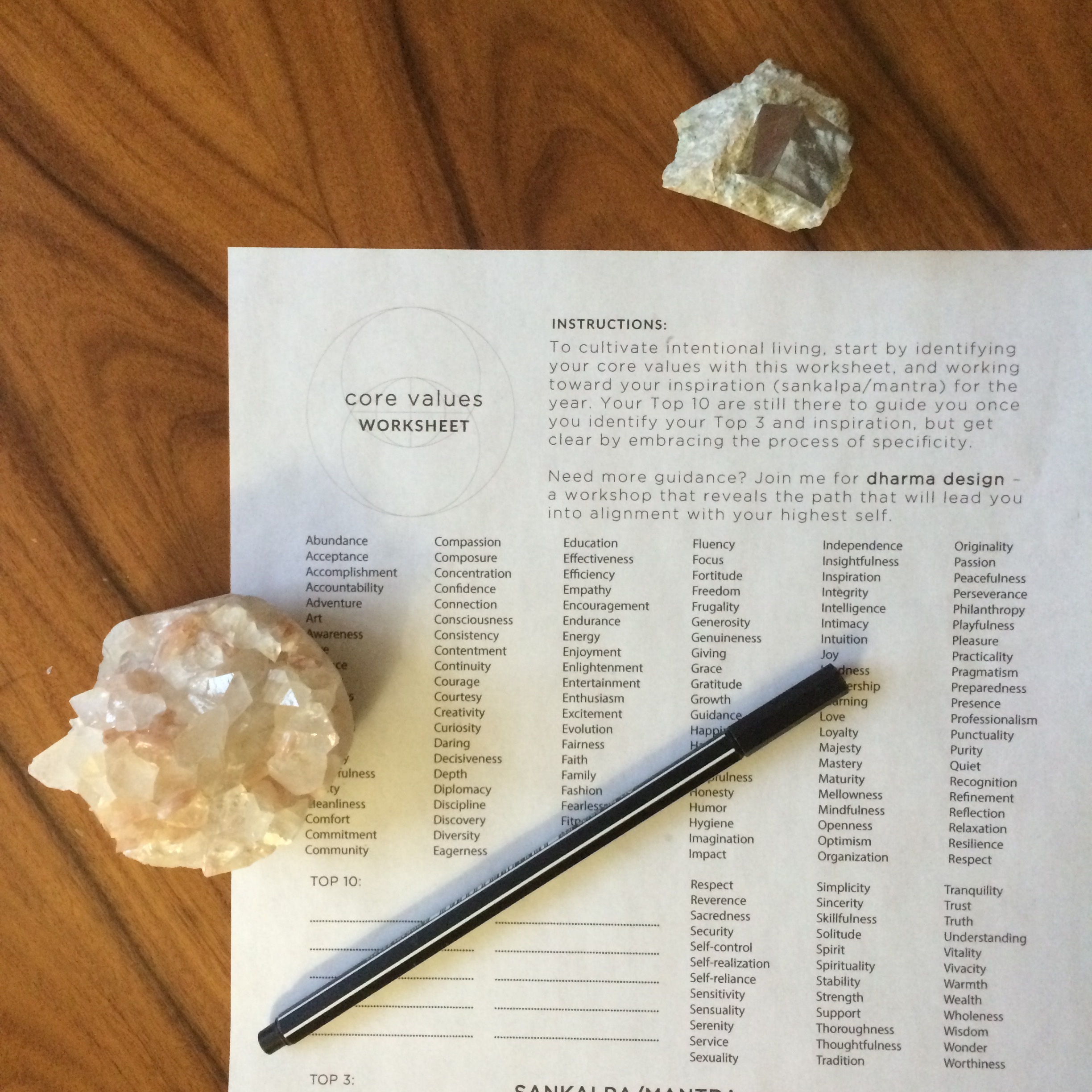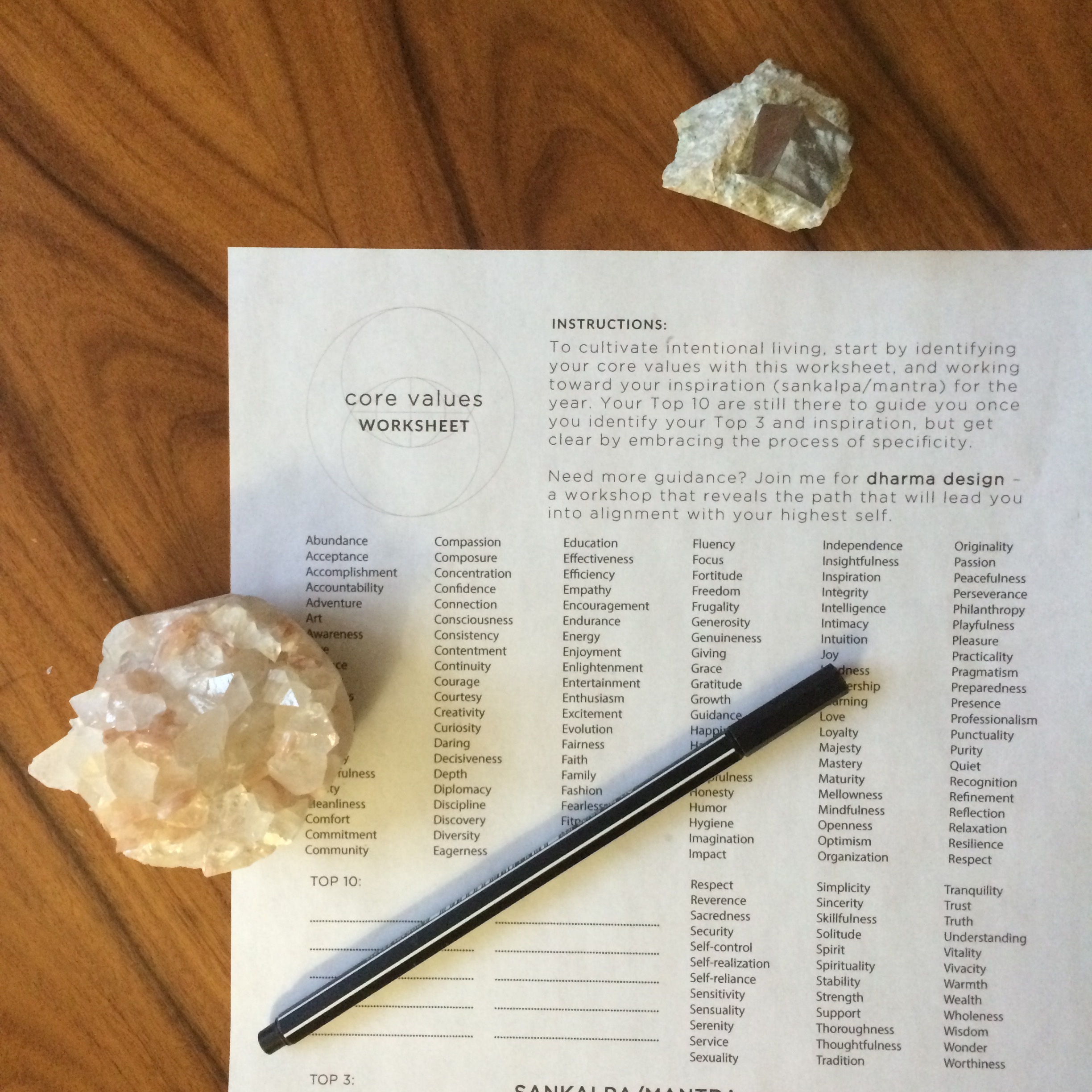 core values worksheet
Before you set your resolutions or do your goal setting, know what the driving force behind their desirability is. Use this core values worksheet to do just that.
The thoughts + behaviors we practice in life are often out of sync with that which we say we value. You know what's good from what you hear in your reading, yoga classes and from mentors, but have you actually identified what values you want to build your life on? Get clear on the foundation of your life and what you live will be the most beautiful architecture of highest integrity. Start by identifying your core values with this worksheet, and join me for dharma design – a workshop devoted to revealing the path that will lead you into alignment with your highest self.
If you are only downloading printable items and not purchasing anything from this section, you do not need to enter credit information at checkout. Your email and address is all the system needs to perform a $0.00 transaction.